About Moggy or Mutt
Our company motto is "Quality by Design".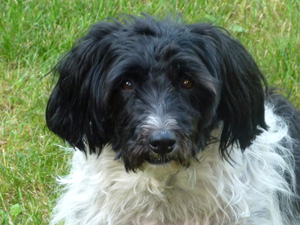 Moggy or Mutt was created with your pet in mind. We are a small company offering a wide range of pet accessories that have outstanding quality of design, functionality and wear.  
The designs on offer in our Pet Fashion range ensure that your pet is always safe and comfortable. It is important to make sure that your pet will continue to enjoy full freedom of movement while keeping warm and dry. 
We love to keep our pets safe and well. Our product range includes high visibility clothing and accessories for those dark night-time walks as well as a range of easy care everyday coats and jumpers for everyday strolls. 
Our many attractive leads, harnesses and collars are also design friendly and above all are comfortable for your pet to wear, easy to use and are very hardwearing. 
Your pet is part of the family and we love to spoil them. In our Play Range you will find balls, pulls, catnip toys as well as  small gifts for your pet, such as collars decorated with charms or sparkle, bandanas, kerchiefs and other small accessories. 
We love our pets and only the best will do for them.